The Savvy Club, the membership community for Parelli students
After more than thirty years of touring the world, Pat Parelli still starts every demo or presentation with his question: "raise your hand if you love horses". Because according to Pat, there are only two kinds of people: the horse-lovers and the other kind.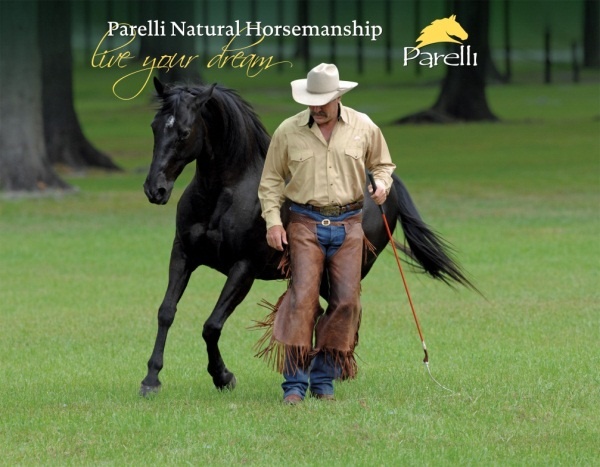 Parelli Natural Horsemanship is therefore a training method for horse lovers, it is much more than just riding. If you are looking for a "quick fix", a ready-made solution, Parelli Natural Horsemanship is not the right choice. At Parelli we provide a very broad basic training - for the horse as well as for the human - before we specialise in a particular sport or discipline. The method works for all horses and ponies (and donkeys, mules, all kinds of donkey and even zebra crossbreeds...), both young and old.
Once you start working with the Parelli programme, the results are often astonishing. Your horsemanship level will improve by leaps and bounds, and you will always find new challenges.
The Parelli Savvy Club was founded to keep Parelli students worldwide up to date and to make learning even easier. The Parelli programme is suitable for all people, as long as they are willing to take the time for it.
.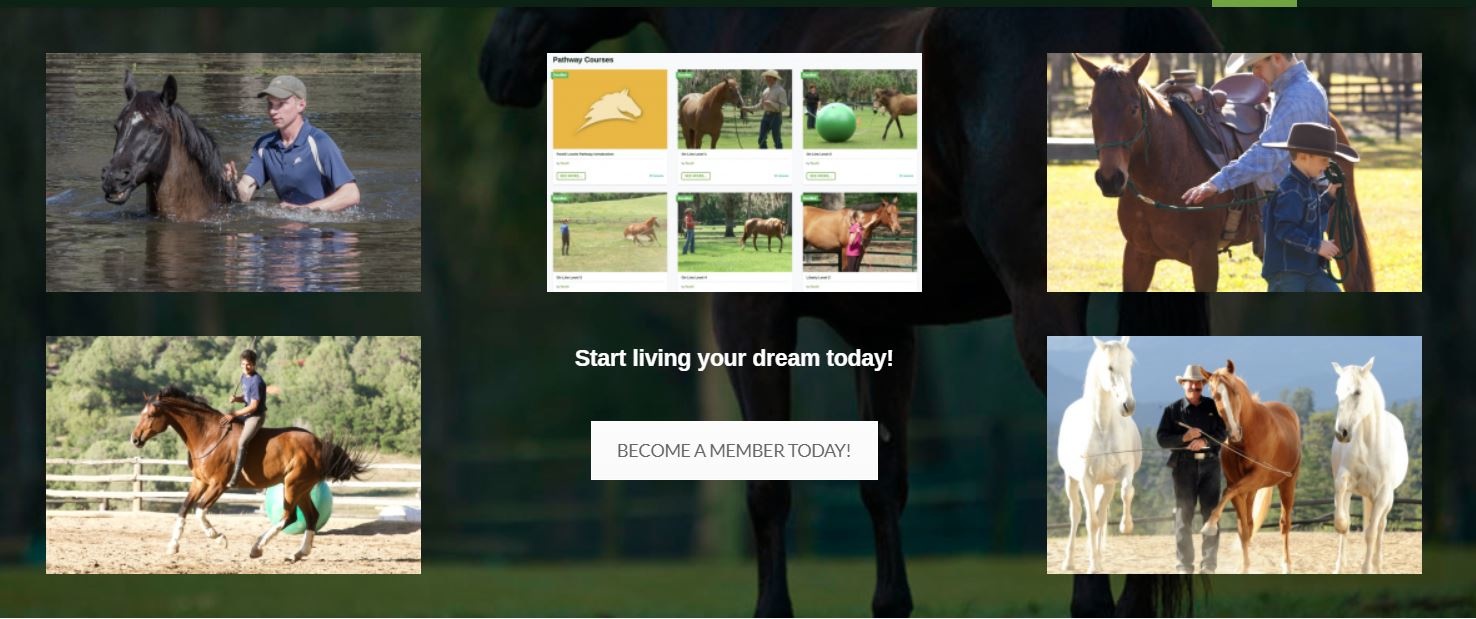 Become a member
Anyone who has an internet connection can become a member of the Parelli Savvy Club and get access to all kinds of information: videos, articles, podcasts, magazines, lessons and documentaries... a wealth of useful information that has been collected over decades and is still updated monthly. Everyone can always learn something new, so you will also find a lot of extra inspiration to become a real horseman/woman. It is undoubtedly the new way of studying and training, something for everyone. 
Everything you need can be found on one single website. The Parelli Levels Program Pathway from Level 1 to Level 4 provides a clear and simple structure, so you learn everything step by step with as much depth and additional information as you want. You get the information conveniently and in a structured way on any digital medium, even on your smartphone. Handy if you want to get some extra info or inspiration while riding your horse.
There are many valuable extras: articles and videos about the most common horse problems and how to solve them, an archive full of videos, a discussion forum, a monthly digital magazine and much more.
Moreover, as a member of Parelli Campus you also benefit from discounts on the Parelli courses and you get a direct discount on your Parelli purchases. So it is certainly worth your while to become a member.
Membership details
There are 3 types of membership: Savvy Essentials, Savvy Plus or Savvy Premium Member.
Savvy Essential membership costs 199,95$ per year, which is about 19€ per month. This membership gives you access to the Savvy Club website where you can find all Parelli study material. For less than half a euro a day, you will discover how you and your horse can become real partners!
Savvy Plus membership is available for groups.
The Savvy Premium membership is truly the ultimate in coaching for motivated students, with live webinars with Pat Parelli and exclusive VIP deals on Parelli Campus courses, official Parelli Tour tickets, etc.
A complete overview of member benefits can be found here.
TIP: Just start as a Savvy Member, and you can always "upgrade" if you want ;-)
Click on this link to become a member and you will be taken to the Parelli website where you can fill in your details. Payment is usually done online via credit card with the possibility to cancel every month, but membership per year is actually cheaper (12 months for the price of 10!). If you do not have a credit card, you can also pay by bank transfer, but in that case the membership is for one year. Mail to [email protected] and we will make sure that the payment info comes your way.