Courses with Pat Parelli in Belgium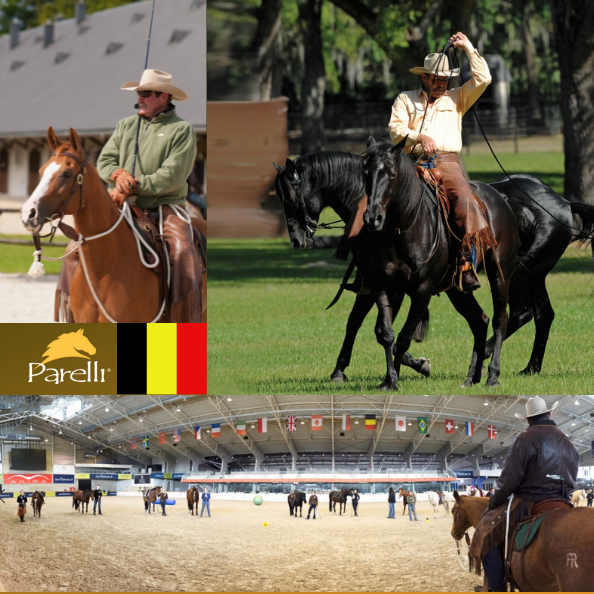 From September 9th till 11th 2022 we organised a 3-day Masterclass with Pat Parelli.

Take a look at Manuella's Masterclass photos. 

If you would like to ride with Pat next time, please let us know via [email protected] and we'll keep you updated.
Pat Parelli invites you to increase your knowledge, communication and success with horses!
Pat Parelli's focus is on preserving real horsemanship and to help YOU become the person you have always wanted to be with your horse.
A master horseman with an uncanny ability to "read a horse", and knowing how to communicate, interact and respond within a split second changed the way we interact with horses today. Pat has the talent, knowledge, and the passion for teaching both horses and people.
Pat is an extraordinarily gifted teacher because of his ability to share what he's learned from the great masters in an interesting and creative way. He makes learning fun and helps people learn the "unteachable" such as feel, timing, and balance. As a modern master, Pat's work is nowhere near finished. He continues to innovate in new, more specialized directions such as performance and competition. He proves that love, language, and leadership can not only produce a top competitor, but it will also allow for continuous improvement of one.
Pat Parelli has been featured in over 1.000 magazine articles, and has presented privately for the Queen of England, President Reagan, Tony Robbins, Gene Autry, and Tom Selleck. Pat Parelli has over 200,000 students in his long distance, online learning program called the Savvy Club. With 250 instructors worldwide in his Licensed Professionals Program, Pat has set out to help make the world a better place for horses and the humans who love them.

Masterclass in Belgium 
Accelerate your mental, emotional and physical potential in the presence of a modern master. Only a rare percentage of Parelli students get to study directly with Pat Parelli. If this is you, it is clear you are driven to explore everything you are passionate about in life, including your horsemanship.
Hold tight. You're in for an amazing ride.
A Pat Parelli MasterClass is as much an attitudinal and philosophical approach as it is technical. You'll explore Four Savvys, the Eight Principles of Horsemanship and the Ten Qualities of a Horseman.
It's an intensive, once-in-a lifetime experience that will sow seeds that continue to ripen for years and years to come.

Course topics: • Four Savvys – the basics and beyond • Purpose-driven horsemanship • Imagination • Puzzle-solving • Lightness of response • Developing 'feel' • Challenge course • Horse psychology and behavior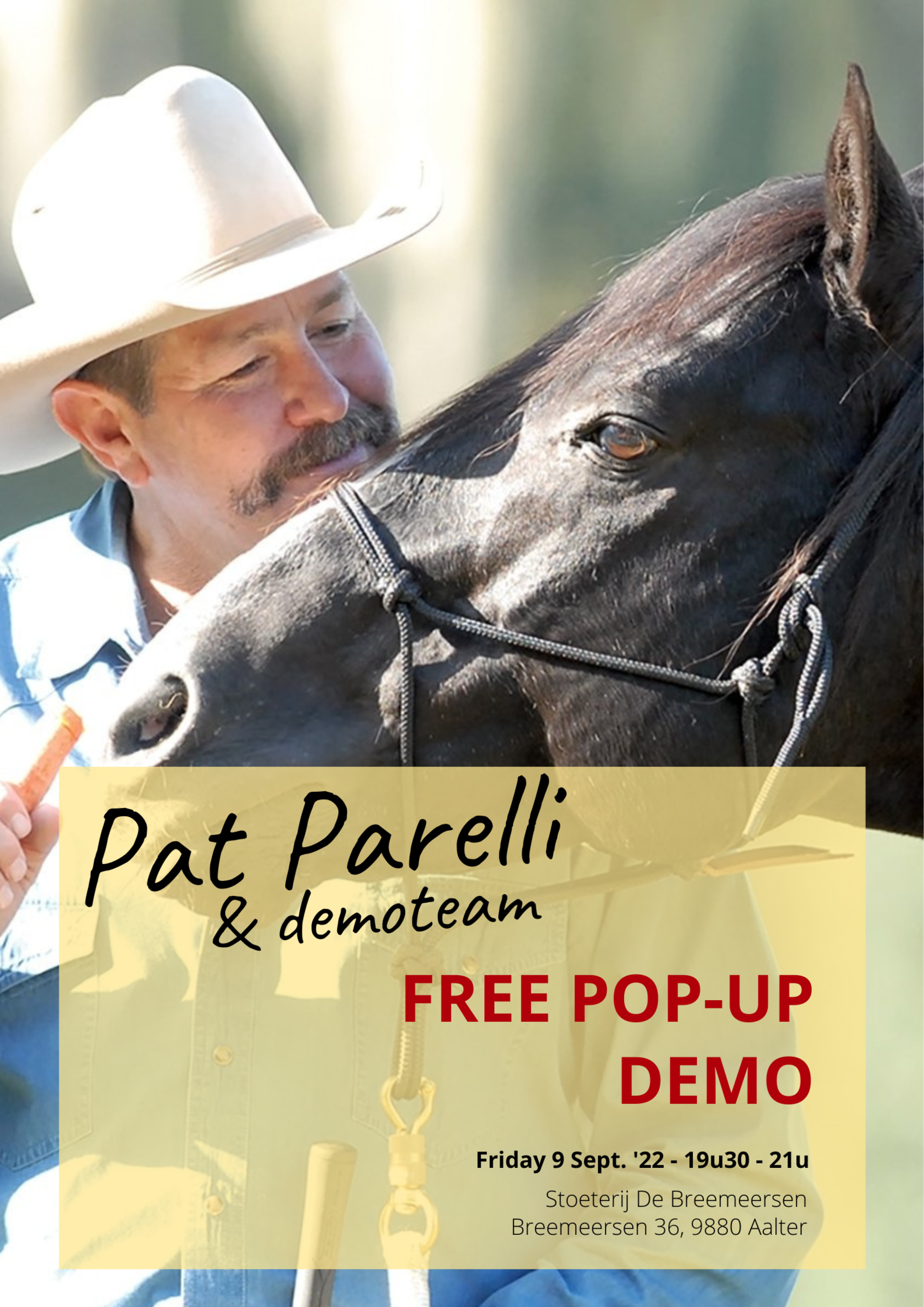 If you would like to ride with Pat next time, please let us know via [email protected] and we'll keep you updated.
See you next time!