Courses with Pat Parelli in Belgium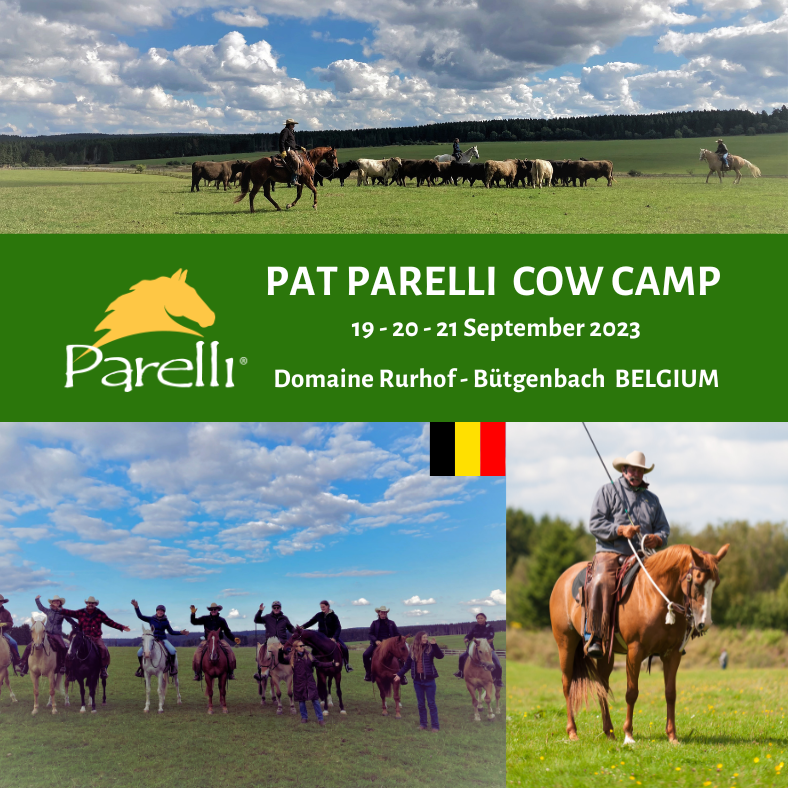 Pat Parelli invites you to increase your knowledge, communication and success with horses!
Pat Parelli's focus is on preserving real horsemanship and to help YOU become the person you have always wanted to be with your horse.
A master horseman with an uncanny ability to "read a horse", and knowing how to communicate, interact and respond within a split second changed the way we interact with horses today. Pat has the talent, knowledge, and the passion for teaching both horses and people.
Pat is an extraordinarily gifted teacher because of his ability to share what he's learned from the great masters in an interesting and creative way. He makes learning fun and helps people learn the "unteachable" such as feel, timing, and balance. As a modern master, Pat's work is nowhere near finished. He continues to innovate in new, more specialized directions such as performance and competition. He proves that love, language, and leadership can not only produce a top competitor, but it will also allow for continuous improvement of one.
Pat Parelli has been featured in over 1.000 magazine articles, and has presented privately for the Queen of England, President Reagan, Tony Robbins, Gene Autry, and Tom Selleck. Pat Parelli has over 200,000 students in his long distance, online learning program called the Savvy Club. With 250 instructors worldwide in his Licensed Professionals Program, Pat has set out to help make the world a better place for horses and the humans who love them.
September 2023: Pat Parelli Cow Camp in Belgium!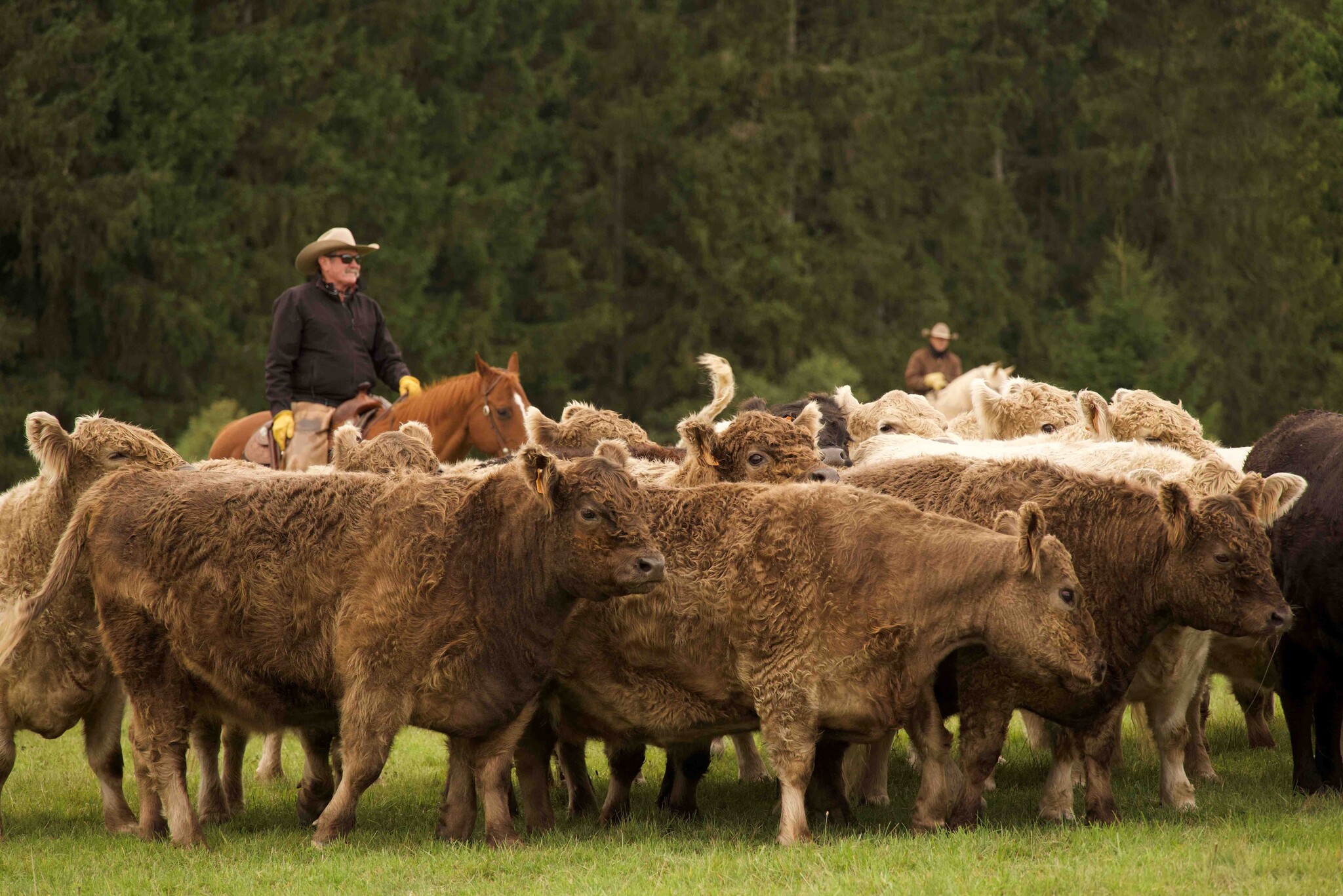 Dates: Tuesday, September 19 - Wednesday, September 20 - Thursday, September 21, 2023
Location: Domaine Rurhof, Am Rurbusch, 4750 Bütgenbach
The Domaine Rurhof is a unique location, beautifully situated and surrounded by exceptionally beautiful nature on the edge of the High Fens - Eifel Nature Park. The stunning large farmhouse dates back to the time of the Prussian regime under King Willem II. About 200 Galoway cattle are housed on the estate. These rugged, small cows are highly resistant to the harsh climate in the East Cantons.
In 2015, Pat Parelli was already a guest at Domaine Rurhof for a memorable course with hundreds of spectators. Now there is another opportunity to participate in a 3-day Cow Camp where we will work with the cows!
Rider spots are limited. If you are a Parelli student (minimum Level 2), a competitive rider, and/or professionally active in the horse world, the Cow Camp is a unique opportunity to receive direct coaching from Pat! Experience with cows is not required.
Book your Rider Ticket here.
Book your Auditor Ticket here.
Masterclass 2022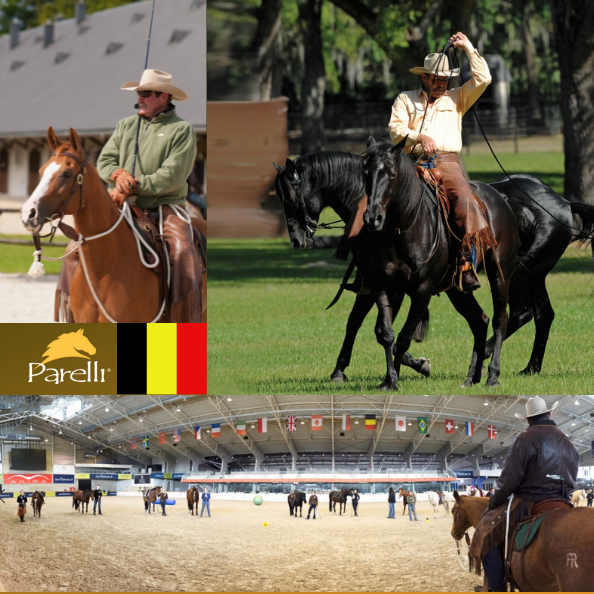 In September 2022 we organised a 3-day Masterclass with Pat Parelli.
Take a look at Manuella's Masterclass photos. 

If you would like to ride with Pat this time, please let us know via [email protected] and we'll keep you updated.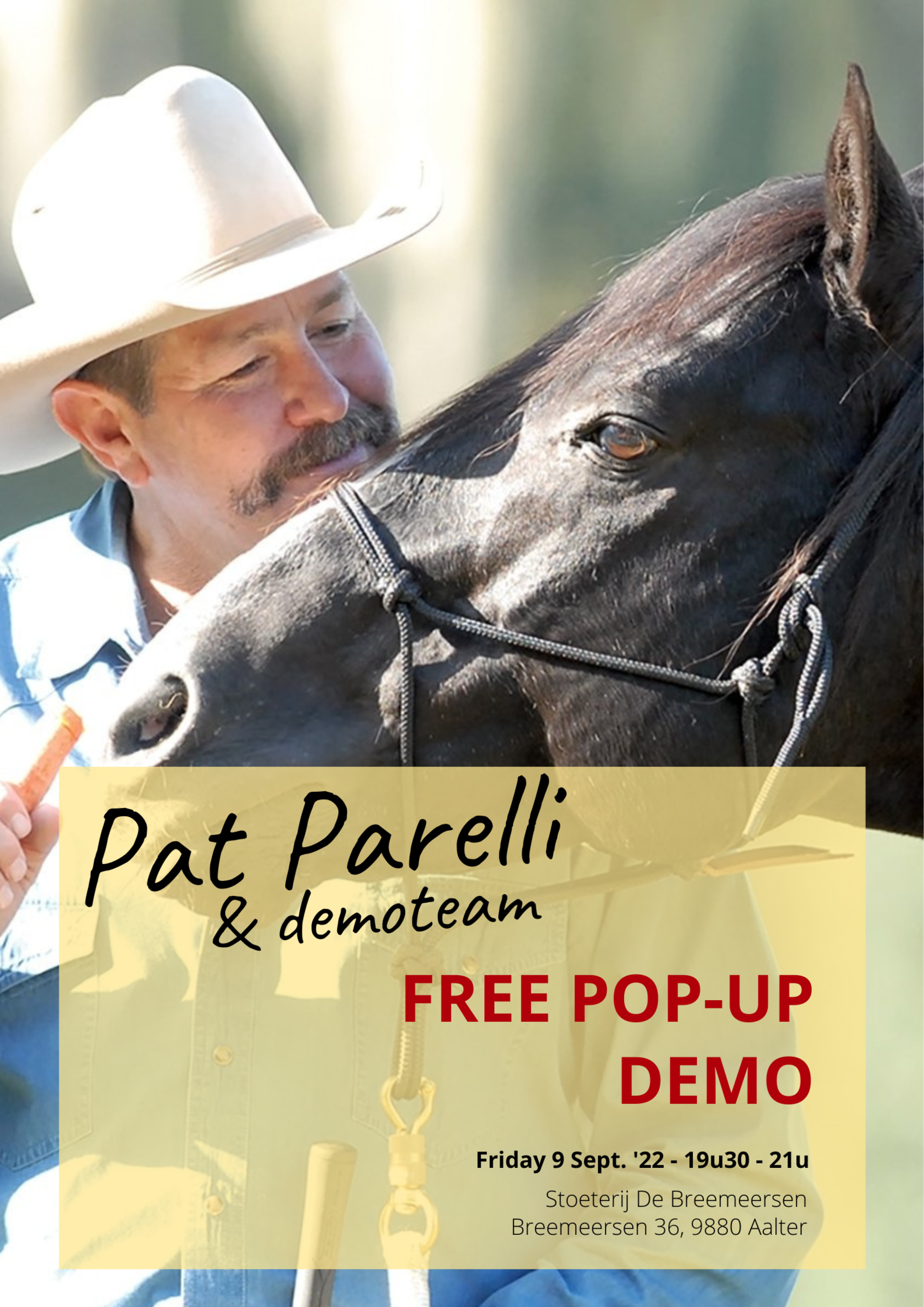 See you in September!