How can you adjust your saddle to fit your horse?
Every horse lover understands that a horse changes its shape over the years, depending on its condition, its diet and its age. Therefore it is important that your saddle can be adjusted regularly, according to the needs of your horse. Many riders know the frustration of a saddle - sometimes even "custom-made" - that at some point no longer fits. Some resort to all kinds of correction pads under the saddle, or are forced to buy a new saddle... only to encounter the same problem a few months or years later.
This is why we at Aleashop have deliberately chosen to work with saddles equipped with the "Easy-Change Fit Solution" saddle system. This is the first complete saddle fitting system that allows you to adjust your saddle if necessary in just a few minutes. You will find this unique saddle fitting system in many saddles from Arena, Bates and Wintec.

HART (Horse & Rider Technology): the combination of Easy-Change Gullet, Cair & Easy-Change Riser
"Easy-Change" saddle-fitting solution
The "Easy-change Gullet System" or system of interchangeable withers allows you to easily adjust the width of the Elastiflex gullet plates yourself. The Elastiflex gullet plates provide firmness along the length of the saddle, but still allow the saddle to be adjusted to a certain lateral flexion of the horse's muscles. The width is determined by using the so-called Wintec / Bates gullet meter, which allows to measure the width of the withers of your horse.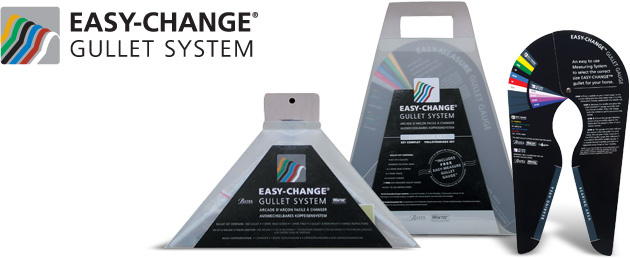 Each Bates and Wintec saddle comes standard with a black (medium) stirrup. Depending on how narrow your horse's withers are, you have the option of narrowing your gullet plate to a green bracket (Medium small) or a yellow bracket (small). Is your horse wider, then you can go to a blue bracket (medium wide), red (wide) or white (extra wide).

The real Easy-Change stirrups are so strong that they don't widen or narrow unintentionally, but always keep their original shape and width during normal use. Do you have a Bates or Wintec saddle, make sure to always use the original Easy-Change stirrups.
Tip: beware of saddle makers who try to adjust the size of these stirrups manually or by machine, because the system is not made for that and this can only cause problems with the horse's back.

Air cushions for extra comfort (Cair)
The Bates and Wintec Cair saddles are equipped with the revolutionary Cair air cushion system which takes into account the moving back muscles of your horse.

The horse-friendly CAIR air cushion system provides horse and rider with the ultimate comfort.
The traditional saddle padding has been replaced by air. The natural shock absorption of air promotes relaxation and engagement of your horse while riding. As you sit closer to your horse, you simply become an extension of each other; rider and horse become one.
Filling a saddle is an art in itself
The Easy-Change Riser system allows you to easily make adjustments to the saddle's cushions for optimal balance and freedom of movement.

By means of the special panel inserts, you can simply increase the padding in the right place. The Easy-Change Riser Standard Pack contains 10 pairs of padding inserts for the front, middle and back in different thicknesses.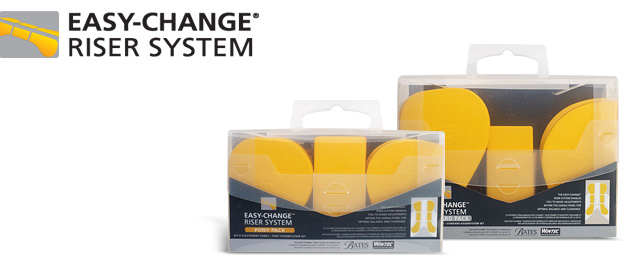 When Olivier from the Alea team comes to adjust your saddle to your horse, these pads will be used if necessary to ensure a good fit and even pressure distribution on the horse's back. The freedom of movement, expression and posture of the horse are noticeably improved by the world's best saddle systems Cair and Easy-Change:
- personalised fit
- even weight distribution
- smooth suspension through the wide cushions
Are you a competitive or recreational rider, choose a saddle with the Easy-Change Fit Solution and put the comfort of your horse on the first place.
Bates guarantees high quality leather saddles for the different equestrian disciplines. One of the most well-known saddles is the Isabell Werth dressage saddle, but there is also a wide range of Bates multi-purpose saddles, jumping saddles and hiking saddles such as the Australian stock saddle. The Bates pony saddles are specially designed for the youngest riders and their ponies.
Wintec saddles are made of synthetic material, therefore very lightweight and especially maintenance free. The Wintec 500 versatile saddle is very popular, and there is also a Wintec version of the world famous Isabell Werth dressage saddle.
Wintec saddles are available in different models of multi-purpose, dressage, jumping and stock saddle, for horses and ponies.
We have nearly all models of Bates and Wintec in stock in our shop. So come and have a look and make an appointment with Olivier to come and fit your saddle on your horse. If you buy a new saddle, it's reassuring to know that your saddle can be adapted to your current horse or even if you change horses. In this way, the investment in a saddle is really a purchase you will enjoy for many years.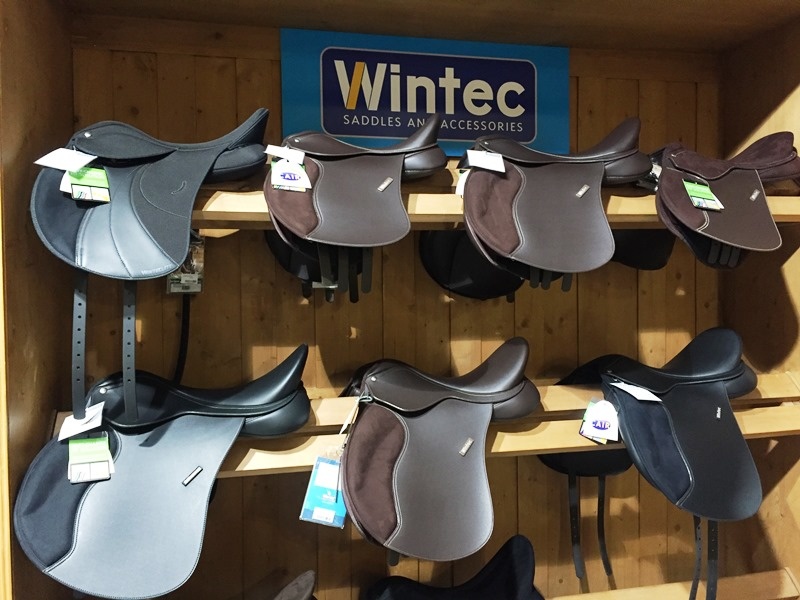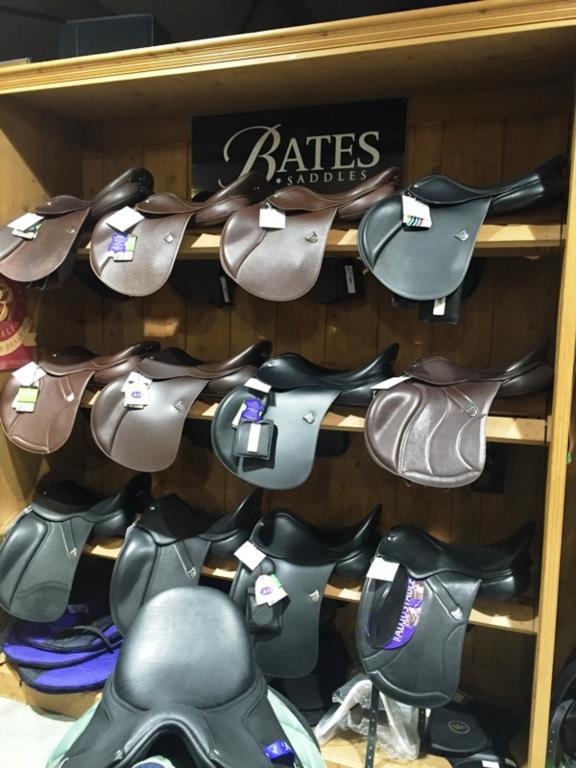 Foto's: Kris Van Steen & Kim Moeyersoms