Permanent employees
Justine De Wit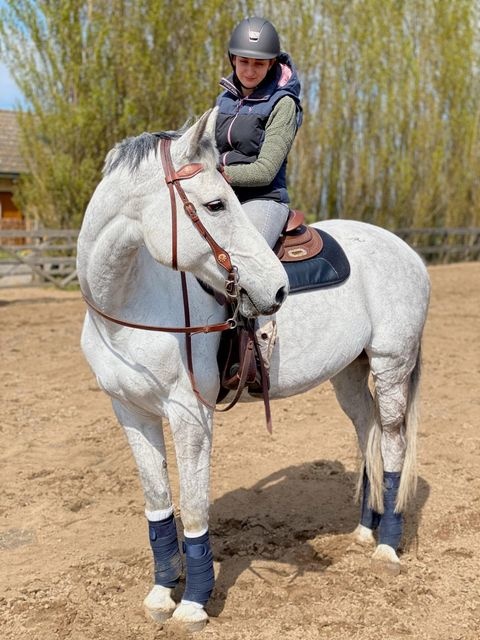 I am on the Aleashop team...
Because there is nothing I like more than being involved in equestrian sports. I think it's very important that both rider and horse have a good and comfortable life.

My greatest Aleashop experience:
Helping out at Flanders Horse Expo.

I am active in
barrel racing and Parelli Natural Horsemanship.
Tania Vanden Brande

I am with the Aleashop team....
...as a bookkeeper.
My Aleashop experience...
Olivier told me in May 2002 that he was starting a self-employed business, as a side-line, and that I would become his bookkeeper. He did not know that bookkeeping was a legally protected profession. I could not disappoint him and registered with the BIBF, professional federation for accountants and tax specialists.

After 1600 hours of practical training and the BIBF qualification examination, I received the verdict: accountant-tax expert, recognition number BIBF 206064. With thanks to my logistical support (mother and husband), trainee master Raymond Bogaerts from Merchtem and supporters.

Bookkeeping quickly became my second hobby. And it turned out to be so much more than just registering in notebooks... So I have been assisting the Alea team from the very beginning, and that with A2Z+: Accounting from A to Z and more.